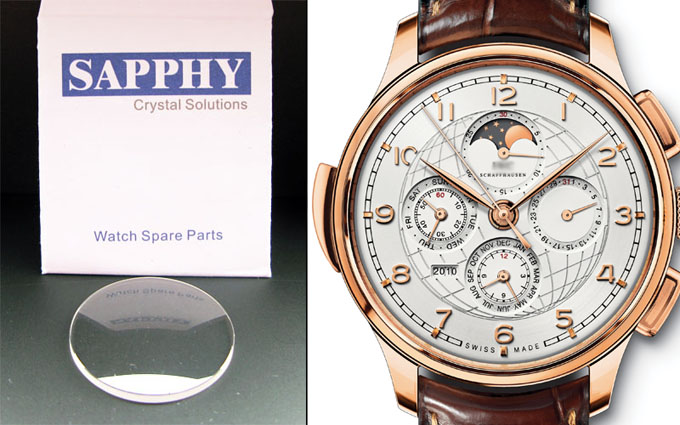 IWC repair crystal
IWC repair crystal price, pre owned price in United States, Canada, Italy, Germany, France, Australia, New Zealand, Hungary... IWC repair crystal repair prices.

Other size please contact us sales@sapphytimes.com.
ORDER
Products Detail:
IWC repair crystal
IWC repair crystal and repair straps - IWC repair server.
Please send us your ref. no then we can quote to you sales@sapphytimes.com
IWC sapphire crystal INSTOCK IW500401 51011 iw51011 IW356501 IW356502 IW356504 IW356505 IW356506 IW391001 IW391002 IW391005 IW391006 IW361001 IW361002 IW361004 IW510102 IW510103 sapphire crystal IW390206 IW323101 IW323103 IW323104 IW356809 IW356810 IW356811 IW376711 IW376709 IW376711 IW376705 IW376903 IW354702 IW500501 IW500502 IW500503 IW500505 IW378402 IW378405 IW500402 IW500420 iwc crystal IW502617 IW452306 IWC sapphire crystal IW452311 IW452312 IW452314 IW546101 IW546103 IW546104 IW546105 IW376416 IW376417 IW376418 iwc crystal IW376421 IW376422 IW376601 IW376107 IW376206 IW376207 IW377013 IW323301 IW323303 IW323304 IW323305 IW323310 IW323601 sapphire crystal IW323601 IW323604 IW371713 IW379901 IW325404 IW325405 IW325401 IW325403 IW325501 IW325504 IW325512 IW500413 IW544801 IW544803 IW544804 IW544805 IW545408 IW510104 IW500107 IW500109 IW500113 iwc crystals for IW500114 IW371401 sapphire crystal IW371417 IW371438 IW371480 IW371482 IW377401 IW500106 IW377402 IW544501 IW544503 IW544504 iwc crystal IW544505 sapphire crystal IW545406 IW545407 IW544906 IW544907 IW502303 IW502305 IW502306 IW502307 IW503202 IW503203 IW544705 IW504401 IW504402 IW390204 IW390209 IW371702 IW371705 IW371806 IW325502 IW325505 IWC sapphire crystals iwc crystal manufacturer 51011 iw51011 repair crystal replacement.
IWC sapphire watch crystals series: IWC SPECIALS sapphire crystal, IWC PILOTS CLASSICS, IWC AQUATIMER, IWC PORTOFINO sapphire crystal, IWC PILOTS SPITFIRE, IWC PORTUGUESE, IWC DA VINCI, IWC INGENIEUR sapphire crystal

Alligator bands Leather band for IWC 16mm/18mm/20mm/22mm/24mm
Stainless steel leather bands buckles for 18mm/20mm/22mm IWC watches Alligator bands buckles for IWC watches 18mm/20mm/22mm
Stainless steel leather bands buckles for 18mm/20mm/22mm IWC watches Alligator bands buckles for IWC watches 18mm/20mm/22mm for Rubber bands
Stainless steel leather bands deployment buckle for 18mm/20mm/22mm IWC watches Alligator bands deployment buckle for IWC watches 18mm/20mm/22mm
Stainless steel leather bands deployment buckle for 18mm/20mm/22mm IWC watches Alligator bands deployment buckle for IWC watches 18mm/20mm/22mm
IWC Portuguese sapphire crystals
F. A Jones - Limited Edition sapphire crystals
Portuguese Hand Wound sapphire crystals
Portuguese Perpetual Calendar Perpetual Moonphase
Portuguese Perpetual Calendar Hemisphere Moonphase
Portuguese Automatic - 7 Day Power Reserve
Portuguese Automatic Chronograph
Portuguese Minute Repeater
Portuguese Tourbillon Mystere
Portuguese Yacht Club Chronograph
Portuguese Grande Complication IWC Vintage sapphire crystals - Jubilee Edition 1868-2008
The Set! Rare & Highly Collectible! sapphire crystals
Vintage Pilot's Watch Hand Wound sapphire crystals
Vintage Portuguese Hand Wound sapphire crystals
Vintage Ingenieur Automatic
Vintage Aquatimer Automatic
Vintage Da Vinci Automatic sapphire crystals
Vintage Portofino Hand Wound
IWC Aquatimer Collection sapphire crystals
Aquatimer Automatic sapphire crystals
Aquatimer Automatic 2000
Aquatimer Automatic Chronograph
Aquatimer Deep Two IWC Portofino sapphire crystals
Portofino Automatic sapphire crystals
Portofino Automatic Chronograph
Portofino Hand Wound Eight Days
Portofino Dual Time
IWC New Ingenieur sapphire crystals
Big Ingenieur 45.5mm sapphire crystals
Big Ingenieur Chronograph 45.5mm
Ingenieur Automatic IWC Top Gun Series Limited Production & Collectible sapphire crystals
Pilot's Chronograph TOP GUN sapphire crystals
Pilot's Double Chronograph TOP GUN
IWC Grande Complications sapphire crystals
Pilot's sapphire crystals
Big Pilot's sapphire crystals
Spitfire Mark XVI
Spitfire Automatic Chronograph
Spitfire UTC sapphire crystals
Classic Mark XVI sapphire crystals
Classic Automatic Chronograph IWC Da Vinci sapphire crystals
Da Vinci Chronograph sapphire crystals
Da Vinci Automatic sapphire crystals
Da Vinci Perpetual Calendar Kurt Klaus
Da Vinci Perpetual Digital Date-Month Chrono
IWC Aquatimer sapphire crystal
IWC Aquatimer Deep Two Watch IW3547-01 crystal
IWC Aquatimer Deep Two Watch IW3547-02
IWC Aquatimer Automatic Watch IW3568-08
IWC Aquatimer Automatic Watch IW3568-09
IWC Aquatimer Automatic Watch IW3568-10 crystal
IWC Aquatimer Automatic Watch IW3568-11
IWC Aquatimer Chronograph Steel Watch IW3767-04
IWC Aquatimer Chronograph Galapagos Islands Watch IW3767-05
IWC Aquatimer Chronograph Steel Watch IW3767-08 sapphire crystal
IWC Aquatimer Chronograph Steel Watch IW3767-09
IWC Aquatimer Chronograph Steel Watch IW3767-10
IWC Aquatimer Chronograph Steel Watch IW3767-11
IWC Aquatimer Chronograph Red Gold Watch IW3769-05
IWC Da Vinci sapphire crystal
IWC Da Vinci Perpetual Calendar Chrono Platinum Watch IW3761-01
IWC Da Vinci Perpetual Calendar Chrono Rose Gold Watch IW3761-02
IWC Da Vinci Kurt Klaus Perpetual Calendar Steel Watch IW3762-04
IWC Da Vinci Kurt Klaus Perpetual Calendar Rose Gold Watch IW3762-05
IWC Da Vinci Chronograph Platinum Watch IW3764-09
IWC Da Vinci Chronograph White Gold Watch IW3764-10
IWC Da Vinci Chronograph Rose Gold Watch IW3764-11
IWC Da Vinci Chronograph Steel Watch IW3764-13 crystal
IWC Da Vinci Chronograph Steel Watch IW3764-14
IWC Da Vinci Chronograph Ceramic Watch IW3766-01
IWC Da Vinci Automatic Steel Watch 4523-05
IWC Da Vinci Automatic Steel Watch 4523-06
IWC Da Vinci Automatic Rose Gold Watch 4523-11
IWC Grande Complications sapphire crystal
IWC Grande Complication Platinum Watch 9270-16
IWC Grande Complication Platinum Watch 9270-20
IWC Grande Complication Rose Gold Watch 9270-45
Ingenieur sapphire crystal
IWC Ingenieur Automatic Carbon Performance Watch IW3224-01
IWC Ingenieur Automatic Carbon Performance Watch IW3224-02
IWC Ingenieur Automatic AMG Black Series Ceramic Watch IW3225-03 sapphire
IWC Ingenieur Automatic AMG Black Series Ceramic Watch IW3225-04
IWC Ingenieur Automatic Mission Earth Watch IW3236-01
IWC Ingenieur Automatic Mission Earth Watch IW3236-04
IWC Ingenieur Automatic Watch IW3239-02
IWC Ingenieur Automatic Watch IW3239-04
IWC Ingenieur Automatic Watch IW3239-06
IWC Ingenieur Dual Time Titanium Watch IW3264-03
IWC Ingenieur Double Chronograph Titanium Watch IW3765-01
IWC Ingenieur Chronograph Silberpfeil Watch IW3785-05
IWC Ingenieur Chronograph Racer Watch IW3785-07
IWC Ingenieur Chronograph Racer Watch IW3785-08
IWC Ingenieur Chronograph Racer Watch IW3785-09
IWC Ingenieur Chronograph Racer Watch IW3785-10
IWC Ingenieur Chronograph Silberpfeil Watch IW3785-11
IWC Ingenieur Perpetual Calendar Digital Date-Month Watch IW3792-01
IWC Ingenieur Double Chronograph Titanium Watch IW3865-01
IWC Ingenieur Double Chronograph Titanium Watch IW3865-03
IWC Ingenieur Constant Force Tourbillon Watch IW5900-01
Pilot's sapphire crystal
IWC Pilot''s Father and Son Watches 3255-5009
IWC Pilot''s Worldtimer Watch IW3262-01
IWC Pilot''s Mark XVII Watch IW3265-01
IWC Pilot''s Mark XVII Watch IW3265-04
IWC Pilot''s Chronograph Steel Watch IW3777-01
IWC Pilot''s Chronograph Steel Watch IW3777-04
IWC Pilot''s Double Chronograph Steel Watch IW3778-01
IWC Pilot''s Spitfire Perpetual Calendar Digital Date-Month Watch IW3791-03
IWC Pilot''s Spitfire Chronograph Steel Watch IW3878-02
IWC Pilot''s Spitfire Chronograph Red Gold Watch IW3878-03
IWC Pilot''s Spitfire Chronograph Steel Watch IW3878-04
IWC Pilot''s Chronograph Top Gun Watch IW3880-01
IWC Pilot''s Chronograph Top Gun Miramar Watch IW3880-02
IWC Big Pilot''s Steel Watch IW5009-01
IWC Big Pilot''s Top Gun Watch IW5019-01
IWC Big Pilot''s Top Gun Miramar Watch IW5019-02
IWC Big Pilot''s Perpetual Calendar Top Gun Watch IW5029-02 Portofino sapphire crystal
IWC Portofino Automatic Steel Watch IW3565-01
IWC Portofino Automatic Steel Watch IW3565-02
IWC Portofino Automatic Red Gold Watch IW3565-04
IWC Portofino Automatic Steel Watch IW3565-05
IWC Portofino Automatic Steel Watch IW3565-06
IWC Portofino Chronograph Steel Watch IW3910-01
IWC Portofino Chronograph Steel Watch IW3910-02
IWC Portofino Chronograph Steel Watch IW3910-05
IWC Portofino Chronograph Steel Watch IW3910-06
IWC Portofino Chronograph Steel Laureus Sport Watch IW3910-19
IWC Portofino Hand-Wound Eight Days Steel Watch IW5101-02
IWC Portofino Hand-Wound Eight Days Steel Watch IW5101-03
IWC Portofino Hand-Wound Eight Days Red Gold Watch IW5101-04
Portuguese sapphire crystal
IWC Portuguese Chronograph Steel Watch IW3714-45
IWC Portuguese Chronograph Steel Watch IW3714-46
IWC Portuguese Chronograph Steel Watch IW3714-47
IWC Portuguese Chronograph Red Gold Watch IW3714-80
IWC Portuguese Chronograph Red Gold Watch IW3714-82
IWC Portuguese Grande Complication Platinum Watch IW3774-01
IWC Portuguese Grande Complication Red Gold Watch IW3774-02
IWC Portuguese Yacht Club Chronograph Red Gold Watch IW3902-09
IWC Portuguese Yacht Club Chronograph Steel Watch IW3902-10
IWC Portuguese Yacht Club Chronograph Steel Watch IW3902-11
IWC Portuguese Yacht Club Chronograph Volvo Ocean Race Watch IW3902-12
IWC Portuguese Automatic White Gold Watch IW5001-06
IWC Portuguese Automatic Steel Watch IW5001-07
IWC Portuguese Automatic Steel Watch IW5001-09
IWC Portuguese Automatic Red Gold Watch IW5001-13
IWC Portuguese Automatic Steel Watch IW5001-14
IWC Portuguese Perpetual Calendar III Red Gold Watch IW5023-02
IWC Portuguese Perpetual Calendar III White Gold Watch IW5023-03
IWC Portuguese Perpetual Calendar Red Gold Watch IW5032-02
IWC Portuguese Perpetual Calendar White Gold Watch IW5032-03
IWC Portuguese Mystery Tourbillion Retrograde White Gold Watch IW5044-01
IWC Portuguese Mystery Tourbillion Retrograde Red Gold Watch IW5044-02
IWC Portuguese Tourbillion Hand-Wound Watch IW5447-05
IWC Portuguese Minute Repeater Platinum Watch IW5449-01
IWC Portuguese Minute Repeater Red Gold Watch IW5449-05
IWC Portuguese Hand-Wound Red Gold Watch IW5454-06
IWC Portuguese Hand-Wound Steel Watch IW5454-07
IWC Portuguese Hand-Wound Steel Watch IW5454-08
IWC sapphire crystal INSTOCK IW500401 IW356501 IW356502 IW356504 IW356505 IW356506 IW391001 IW391002 IW391005 IW391006 IW361001 IW361002 IW361004 IW510102 IW510103 sapphire crystal IW390206 IW323101 IW323103 IW323104 IW356809 IW356810 IW356811 IW376711 IW376709 IW376711 IW376705 IW376903 IW354702 IW500501 IW500502 IW500503 IW500505 IW378402 IW378405 IW500402 IW500420 iwc crystal IW502617 IW452306 IWC sapphire crystal IW452311 IW452312 IW452314 IW546101 IW546103 IW546104 IW546105 IW376416 IW376417 IW376418 iwc crystal IW376421 IW376422 IW376601 IW376107 IW376206 IW376207 IW377013 IW323301 IW323303 IW323304 IW323305 IW323310 IW323601 sapphire crystal IW323601 IW323604 IW371713 IW379901 IW325404 IW325405 IW325401 IW325403 IW325501 IW325504 IW325512 IW500413 IW544801 IW544803 IW544804 IW544805 IW545408 IW510104 IW500107 IW500109 IW500113 iwc crystals for IW500114 IW371401 sapphire crystal IW371417 IW371438 IW371480 IW371482 IW377401 IW500106 IW377402 IW544501 IW544503 IW544504 iwc crystal IW544505 sapphire crystal IW545406 IW545407 IW544906 IW544907 IW502303 IW502305 IW502306 IW502307 IW503202 IW503203 IW544705 IW504401 IW504402 IW390204 IW390209 IW371702 IW371705 IW371806 IW325502 IW325505 IWC sapphire crystals iwc crystal manufacturer
IWC sapphire watch crystals series: IWC SPECIALS sapphire crystal, IWC PILOTS CLASSICS, IWC AQUATIMER, IWC PORTOFINO sapphire crystal, IWC PILOTS SPITFIRE, IWC PORTUGUESE, IWC DA VINCI, IWC INGENIEUR sapphire crystal

Alligator bands Leather band for IWC 16mm/18mm/20mm/22mm/24mm
Stainless steel leather bands buckles for 18mm/20mm/22mm IWC watches Alligator bands buckles for IWC watches 18mm/20mm/22mm
Stainless steel leather bands buckles for 18mm/20mm/22mm IWC watches Alligator bands buckles for IWC watches 18mm/20mm/22mm for Rubber bands
Stainless steel leather bands deployment buckle for 18mm/20mm/22mm IWC watches Alligator bands deployment buckle for IWC watches 18mm/20mm/22mm
Stainless steel leather bands deployment buckle for 18mm/20mm/22mm IWC watches Alligator bands deployment buckle for IWC watches 18mm/20mm/22mm
IWC repair - crystal Ingenieur
IWC repair - crystal Aquatimer
IWC repair - crystal Big Pilot''s Perpetual Calendar Top Gun Watch 502902
IWC repair - crystal Big Pilot''s Steel Watch 500901
IWC repair - crystal Big Pilot''s Top Gun Miramar Watch 501902
IWC repair - crystal Big Pilot''s Top Gun Watch 501901
IWC repair - crystal Da Vinci
IWC repair - crystal Da Vinci Automatic Rose Gold Watch 452311
IWC repair - crystal Da Vinci Automatic Steel Watch 452305
IWC repair - crystal Da Vinci Automatic Steel Watch 452306
IWC repair - crystal Da Vinci Chronograph Ceramic Watch 376601
IWC repair - crystal Da Vinci Chronograph Platinum Watch 376409
IWC repair - crystal Da Vinci Chronograph Rose Gold Watch 376411
IWC repair - crystal Da Vinci Chronograph Steel Watch 376413
IWC repair - crystal Da Vinci Chronograph Steel Watch 376414
IWC repair - crystal Da Vinci Chronograph White Gold Watch 376410
IWC repair - crystal Da Vinci Kurt Klaus Perpetual Calendar Rose Gold Watch 376205
IWC repair - crystal Da Vinci Kurt Klaus Perpetual Calendar Steel Watch 376204
IWC repair - crystal Da Vinci Perpetual Calendar Chrono Platinum Watch 376101
IWC repair - crystal Da Vinci Perpetual Calendar Chrono Rose Gold Watch 376102
IWC repair - crystal Grande Complication Platinum Watch 927016
IWC repair - crystal Grande Complication Platinum Watch 927020
IWC repair - crystal Grande Complication Rose Gold Watch 927045
IWC repair - crystal Grande Complications
IWC repair - crystal Ingenieur Automatic AMG Black Series Ceramic Watch 322503 sapphire
IWC repair - crystal Ingenieur Automatic AMG Black Series Ceramic Watch 322504
IWC repair - crystal Ingenieur Automatic Carbon Performance Watch 322401
IWC repair - crystal Ingenieur Automatic Carbon Performance Watch 322402
IWC repair - crystal Ingenieur Automatic Mission Earth Watch 323601
IWC repair - crystal Ingenieur Automatic Mission Earth Watch 323604
IWC repair - crystal Ingenieur Automatic Watch 323902
IWC repair - crystal Ingenieur Automatic Watch 323904
IWC repair - crystal Ingenieur Automatic Watch 323906
IWC repair - crystal Ingenieur Chronograph Racer Watch 378507
IWC repair - crystal Ingenieur Chronograph Racer Watch 378508
IWC repair - crystal Ingenieur Chronograph Racer Watch 378509
IWC repair - crystal Ingenieur Chronograph Racer Watch 378510
IWC repair - crystal Ingenieur Chronograph Silberpfeil Watch 378505
IWC repair - crystal Ingenieur Chronograph Silberpfeil Watch 378511
IWC repair - crystal Ingenieur Constant Force Tourbillon Watch 590001
IWC repair - crystal Ingenieur Double Chronograph Titanium Watch 376501
IWC repair - crystal Ingenieur Double Chronograph Titanium Watch 386501
IWC repair - crystal Ingenieur Double Chronograph Titanium Watch 386503
IWC repair - crystal Ingenieur Dual Time Titanium Watch 326403
IWC repair - crystal Ingenieur Perpetual Calendar Digital DateMonth Watch 379201
IWC Vintage sapphire crystals - Jubilee Edition 1868-2008
The Set! Rare & Highly Collectible! sapphire crystals
Vintage Pilot's Watch Hand Wound sapphire crystals
Vintage Portuguese Hand Wound sapphire crystals
Vintage Ingenieur Automatic
Vintage Aquatimer Automatic
Vintage Da Vinci Automatic sapphire crystals
Vintage Portofino Hand Wound
IWC repair - crystal IW325502
IWC repair - crystal IW325505 Spitfire Mark XVI
IWC repair - crystal IW354701 Aquatimer Deep Two Watch 354701
IWC repair - crystal IW354702 Aquatimer Deep Two Watch 354702
IWC repair - crystal IW356808 Aquatimer Automatic Watch 356808
IWC repair - crystal IW356809 Aquatimer Automatic Watch 356809
IWC repair - crystal IW356810 Aquatimer Automatic Watch 356810
IWC repair - crystal IW356811 Aquatimer Automatic Watch 356811
IWC repair - crystal IW371445 Portuguese Chronograph Steel Watch 371445
IWC repair - crystal IW371446 Portuguese Chronograph Steel Watch 371446
IWC repair - crystal IW371447 Portuguese Chronograph Steel Watch 371447
IWC repair - crystal IW371480 Portuguese Chronograph Red Gold Watch 371480
IWC repair - crystal IW371482 Portuguese Chronograph Red Gold Watch 371482
IWC repair - crystal IW376704 Aquatimer Chronograph Steel Watch 376704
IWC repair - crystal IW376705 Aquatimer Chronograph Galapagos Islands Watch 376705
IWC repair - crystal IW376708 Aquatimer Chronograph Steel Watch 376708
IWC repair - crystal IW376709 Aquatimer Chronograph Steel Watch 376709
IWC repair - crystal IW376710 Aquatimer Chronograph Steel Watch 376710
IWC repair - crystal IW376711 Aquatimer Chronograph Steel Watch 376711
IWC repair - crystal IW376905 Aquatimer Chronograph Red Gold Watch 376905
IWC repair - crystal IW377401 Portuguese Grande Complication Platinum Watch 377401
IWC repair - crystal IW377402 Portuguese Grande Complication Red Gold Watch 377402
IWC repair - crystal IW390209 Portuguese Yacht Club Chronograph Red Gold Watch 390209
IWC repair - crystal IW390210 Portuguese Yacht Club Chronograph Steel Watch 390210
IWC repair - crystal IW390211 Portuguese Yacht Club Chronograph Steel Watch 390211
IWC repair - crystal IW500106 Portuguese Automatic White Gold Watch 500106
IWC repair - crystal IW500107 Portuguese Automatic Steel Watch 500107
IWC repair - crystal IW500109 Portuguese Automatic Steel Watch 500109
IWC repair - crystal IW500114 Portuguese Automatic Steel Watch
IWC repair - crystal IW502302 Portuguese Perpetual Calendar III Red Gold Watch
IWC repair - crystal IW502303 Portuguese Perpetual Calendar III White Gold Watch
IWC repair - crystal IW503202 Portuguese Perpetual Calendar Red Gold Watch
IWC repair - crystal IW503203 Portuguese Perpetual Calendar White Gold Watch 5032-03
IWC repair - crystal IW544705 Portuguese Tourbillion HandWound Watch 5447-05
IWC repair - crystal IW5449-01 Portuguese Minute Repeater Platinum Watch 5449-01
IWC repair - crystal IW544905 Portuguese Minute Repeater Red Gold Watch 544905
IWC repair - crystal IW545406 Portuguese Hand-Wound Red Gold Watch 5454-06
IWC repair - crystal IW5454-07 Portuguese Hand-Wound Steel Watch IW545407
IWC repair - crystal Pilot's
IWC repair - crystal Pilot''s Chronograph Steel Watch 377701
IWC repair - crystal Pilot''s Chronograph Steel Watch 377704
IWC repair - crystal Pilot''s Chronograph Top Gun Miramar Watch 388002
IWC repair - crystal Pilot''s Chronograph Top Gun Watch 388001
IWC repair - crystal Pilot''s Double Chronograph Steel Watch 377801
IWC repair - crystal Pilot''s Father and Son Watches 32555009
IWC repair - crystal Pilot''s Mark XVII Watch 326501
IWC repair - crystal Pilot''s Mark XVII Watch 326504
IWC repair - crystal Pilot''s Spitfire Chronograph Red Gold Watch 387803
IWC repair - crystal Pilot''s Spitfire Chronograph Steel Watch 387802
IWC repair - crystal Pilot''s Spitfire Chronograph Steel Watch 387804
IWC repair - crystal Pilot''s Spitfire Perpetual Calendar Digital DateMonth Watch 379103
IWC repair - crystal Pilot''s Worldtimer Watch 326201
IWC repair - crystal Portofino
IWC repair - crystal Portofino Automatic Red Gold Watch 356504
IWC repair - crystal Portofino Automatic Steel Watch 356501
IWC repair - crystal Portofino Automatic Steel Watch 356502
IWC repair - crystal Portofino Automatic Steel Watch 356505
IWC repair - crystal Portofino Automatic Steel Watch 356506 IWC repair - crystal Portofino Chronograph Steel Laureus Sport Watch 391019
IWC repair - crystal Portofino Chronograph Steel Watch 391001
IWC repair - crystal Portofino Chronograph Steel Watch 391002
IWC repair - crystal Portofino Chronograph Steel Watch 391005
IWC repair - crystal Portofino Chronograph Steel Watch 391006
IWC repair - crystal Portofino HandWound Eight Days Red Gold Watch 510104
IWC repair - crystal Portofino HandWound Eight Days Steel Watch 510102
IWC repair - crystal Portofino HandWound Eight Days Steel Watch 510103
IWC repair - crystal Portuguese
IWC repair - crystal Portuguese Automatic Red Gold Watch 500113
IWC repair - crystal Portuguese HandWound Steel Watch IW545408
IWC repair - crystal Portuguese Mystery Tourbillion Retrograde Red Gold Watch 504402
IWC repair - crystal Portuguese Mystery Tourbillion Retrograde White Gold Watch 504401
IWC repair - crystal Portuguese Yacht Club Chronograph Volvo Ocean Race Watch 390212